Essential Web Design Advice From Travis Isaacs [ Interview ]
Like This Tech Leader Interview? Get the Daily RSS Feed!
Read the full interview at Mashable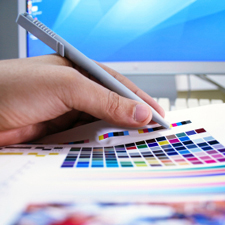 The Web Design Best Practices Series is supported by The Bazaar, a marketplace to buy and sell creative objects. It empowers creative talents with the tools to promote and sell their artworks globally. Start buying and selling instantly by connecting with Facebook or Twitter.
It's an exciting time to be doing web dev and design work. Thanks to the explosion of mobile devices, steady adoption rates of modern, standards-compliant browsers and the continued innovation in areas like HTML, JavaScript and CSS, the scope and quality of what can be created and run in a web browser is getting better all the time.
So much information is out there and so many new technologies and proofs of concept are appearing across the web that it can be difficult to keep up with what's going on. For newer designers or developers, it can sometimes be scary to know where to start. That's why it's always good to talk to the masters — individuals who are setting the bar by building high-quality apps and sites — to see how they work, what tools they use, and what advice they have for others.
This week, we spoke with Travis Isaacs, a seasoned user experience designer and creator of Keynote Kung-Fu, who, in his words, specializes in "bridging the gap between visual and interaction design, information architecture and web development."
Here are Isaacs's top web design tips.

Isaacs has worked on the visual design and front-end development for websites like ShopKeep.com, Blinksale, Viewzi and Travelocity for the iPhone. He's also half of the team behind the innovative heatmap visualizer, Trailhead.
It was at the Big Design 2010 conference earlier this spring where Isaacs made perhaps his biggest splash. At the conference, he gave a presentation called "Keynote Kung-Fu: How to Wireframe Like a Ninja" that outlined how using Apple's presentation tool Keynote, individuals can create truly compelling and effective wireframes and website mockups.
The presentation has been viewed more than 37,000 times on SlideShare, and it gave way to Isaacs's own bundle of Keynote templates, available at KeynoteKungfu.com. Since May, Isaacs has sold more than 1,500 copies of his $12 package of Keynote tools and elements and issued several big updates (all free to buyers) that include prototypes for the iPhone and the iPad. Keynote Kung-Fu has even been expanded to support PowerPoint for Windows and Mac, and Keynote for the iPad.
If you don't believe it's possible to create prototypes of websites, web apps or mobile apps using Keynote, check out Isaacs's presentation:
Keynote Kung-Fu: How to wireframe like a ninja
If you build it… Charge for it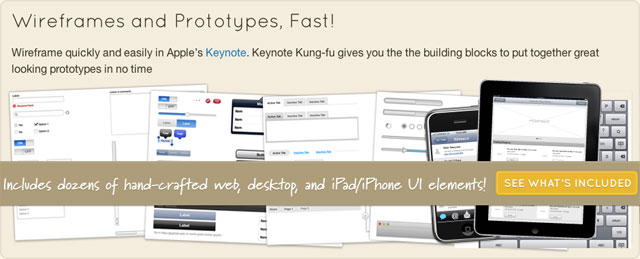 While discussing advice for individuals new to the world of HTML/CSS/JavaScript, Isaacs made a point that we thought was worth highlighting: "If you build a product, charge for it."
Although Isaacs says that he gives smaller things, like code snippets, away for free, he believes in charging for products and tools that add value.
"Charging for a product forces you to make it better and gives you instant feedback on its value. It's pretty easy to give something away — the barrier is low. Getting someone to give you money is much harder."
He continues, speaking of Keynote Kung-Fu, "I've learned so much about customer service, digital goods, marketing — things that would have been hard to do had I just given it (or Trailhead) away."